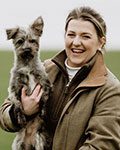 Harriet Russell
EVN Head Nurse
Harriet otherwise known as Pond joined us in 2019 to be our head nurse.

She's good and bossy which is the top requirement as she needs to organise the vets, hundreds of thousands of pounds worth of equipment, prepare horses for surgery, make sure there's always enough stock on the shelves and then get home in time to ride.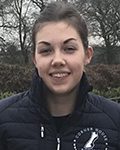 Hayley Woodward
Trainee Veterinary Nurse
Hayley attends Hartpury College one day a week to train as veterinary nurse with the help of Harriet our head nurse.

When she finds the time she also bakes and rides her horse who is stabled nearby.