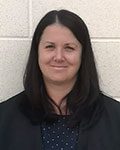 Clare Millward
Practice Manager
Clare has come to us with a HR background and prior to that worked in a small animal practice.

Clare is super organised and good with people, when she isn't sorting out queries at the practice she is riding her horse or walking her dog.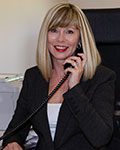 Jane Furber
Office Manager
Jane has been the office manager at Corner House Equine Clinic since 2005. She enjoys her strange mixture of duties which include answering the telephone & making appointments, doing the accounts and checking in blood & faecal samples!

She enjoys going on holiday, eating out and country walks (only in warm weather!)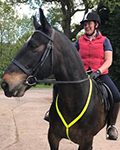 Claire Lampitt
Administrator
Claire runs our Romsley office and has many years of experience in the equine veterinary world.

In her spare time she runs her livery yard, rides her cob and trains her rescue dog to be able to compete in 'Scrufts'!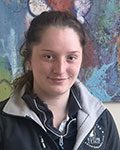 Jessica Davenport
Receptionist
Jessica joined the Corner house team in 2022 after completing her apprenticeship in farm animal management. She works in the office making bookings and answering the telephone but can also be found trotting up and lunging helping in the stables when needed.

In her spare time she enjoys jumping and team chase with my two horses.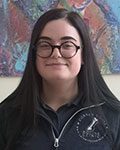 Beth Eldred
Receptionist
Beth joined the clinic in April 2022 with an extensive background in small animal veterinary with lots of transferrable skills. She carries out a lot of administration duties in reception as well as looking after our work experience students. Beth has a background of riding horses so is definitely cut out for the job.

When Beth isn't working she can be found walking in the countryside with her greyhound and upcycling furniture.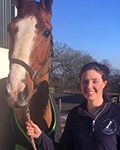 Jo Moore
Receptionist and insurance administrator
Jo has a background in Equine Physiotherapy and so is very well placed to join our team. Jo works between the the two offices.

Outside of work, she's either looking after her two children, trying to find time to ride her horses or seeing cases for her own business.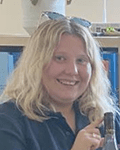 Rosie Sheppard
Receptionist
Rosie joins us with an experienced background of working in equine veterinary practice, Rosie helps out the back with the horses and can be found chasing the vets to make sure all their calls are booked!

In her spare time Rosie can be found rehabilitating her ex-race horse and walking her dog Crackle.