Robert Walsh MVB MRCVS Grad Cert ESM (UCD) Advanced Practitioner In Equine Practice
Clinical Director
Robert is the senior clinic vet, he qualified from Dublin Vet School and since then has worked in Australia, Ireland and more recently in the Cotswolds prior to setting up the clinic in 1999.
Robert has a special interest in investigation of performance problems and was recently awarded a certificate with honours in Equine Sports Medicine from Dublin University.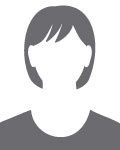 Kate Burman BVMS MRCVS
Kate graduated with a distinction from the University of Edinburgh in June 2007. Following graduation she worked at The Minster Equine Clinic in York as an intern and ambulatory vet for 18 months. Kate started at Corner House Equine Clinic in January 2009, where she is responsible for the care of the inpatients, anaesthesia and laboratory work as well as routine ambulatory work.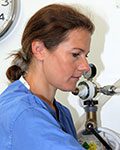 Michelle Lawrence BVM&S MRCVS GPcert Equine Practice
I qualified from Edinburgh university in 2003 and worked in mixed practice for three years before completing an equine internship at Chiltern Equine Clinic in Buckinghamshire. I have spent the last six years working in a purely equine clinic in the Cotswolds during which time I attained the GP certificate in Equine Practice. I enjoy all aspects of equine work, but have developed a particular interest in the challenges of equine anaesthesia. Outside of work, I enjoy riding and competing and walking my rather lively springer spaniel "Teasel".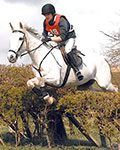 Frankie Tomlinson MRCVS
Frankie is interested in all aspects of equine medicine but his passion is dentistry; he is doing an advanced qualification in dentistry and often collaborates with experts from our sister clinics in advanced dentistry procedures here in Ullenhall.
Claire Black MRCVS
Claire has been with us for 4 years now and before that worked in Staffordshire. Claire was brought up with racehorses in Ireland so could ride practically before she could walk. She undertakes many vettings each year including whole days for the British Connemara Society; she also does the majority of our exports.
Kat Jackson MRCVS
Kat joined us in 2021 from Spring Paddocks in Leamington Spa. She has a particular interest in poor performance being a rider herself and is qualified in acupuncture; offering this as an adjunct to other vet treatments.